Silvergate Bank is one of the leading names fallen prey to the crypto contagion from the collapse of FTX. 
In a filing dated March 01, Silvergate Bank has delayed the filing of its annual 10-K report. The bank has requested an additional two weeks to complete the report for the 2022 fiscal year.
A 10-K report is a comprehensive annual report publicly traded companies in the United States must file with the Securities and Exchange Commission (SEC). The report provides a detailed overview of the company's financial performance, business activities, and risks.
The purpose of 10-K reports is to provide investors with a comprehensive understanding of a company's financial health and business operations to assist in making informed decisions about investing in the company's stock. The SEC requires companies to file their 10-K reports within 60 days after the end of their fiscal year.
The Bank Facing Deep Troubles
Following the delay in filing, the troubled bank anticipates further losses in the coming months, as highlighted in the filing. This comes after the bank sold additional investment securities in the past two months to repay outstanding advances from Federal Home Loan Bank. 
"These additional losses will negatively impact the regulatory capital ratios of the Company and the Company's wholly owned subsidiary, Silvergate Bank (the "Bank"), and could result in the Company and the Bank being less than well-capitalized," the firm stated in its late-notice filing.
Therefore requesting time until March 16 to analyze the above issues. Adding to the filing reasons: Silverbank's (independent) auditor needs time for auditing.
As a result, Silvergate shareholders seemed less than pleased as the stock plummeted after market news broke. Undoubtedly, uncertainty regarding Silvergate's financial health puts downward pressure on the stock price, which subsequently fell by more than 31% in after-hours trading.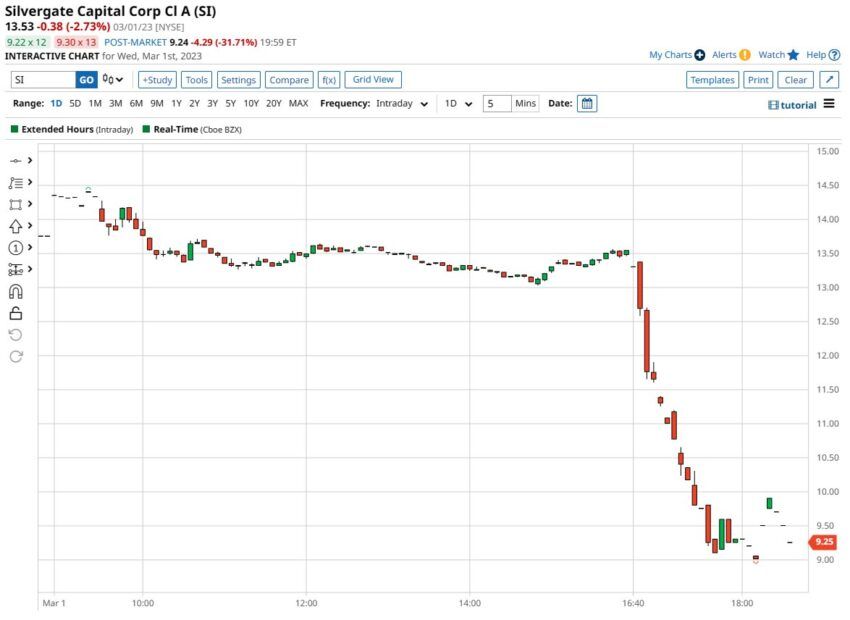 Unfortunately, the bank is one of the most shorted stocks in the market per NYSE insights shared by MarketWatch. 
Series of Bad Factors Led to the fall
The crypto-friendly bank has been under the regulatory radar, given its connection to the bankrupt exchange FTX. Now recently, with Binance, the largest crypto exchange by trading volume. This development's chaotic nature can cause a significant blow to the involved investors/shareholders.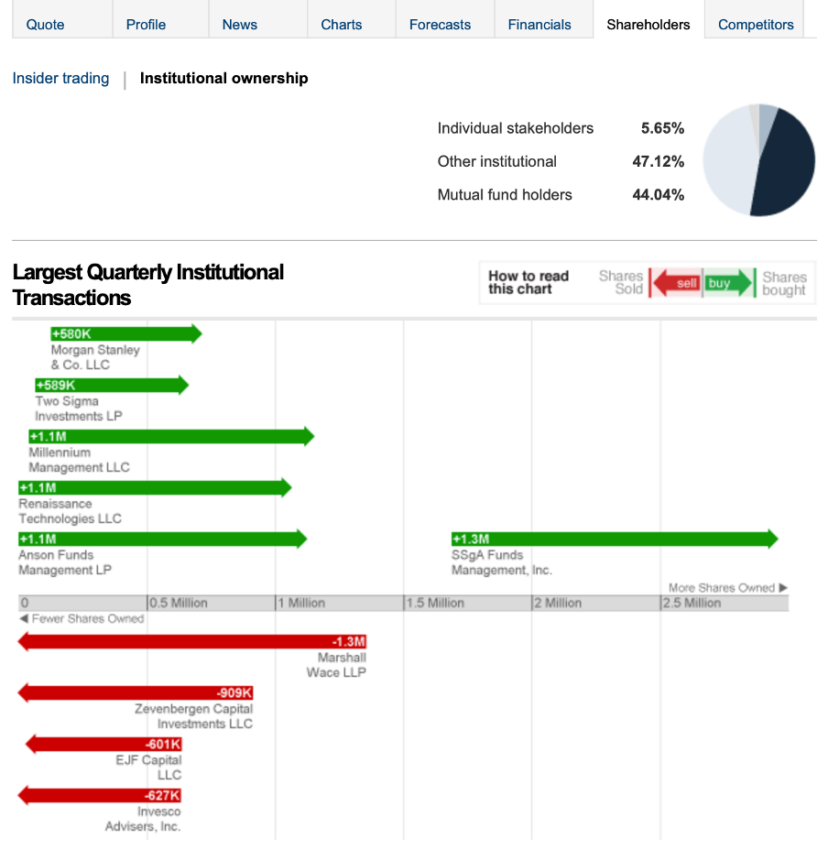 Furthermore, other crypto-related platforms have distanced themselves from the troubled bank. LedgerX (cryptocurrency derivatives exchange) was the latest platform to undergo this transition. Such narratives often bring down the sentiment in cryptocurrency markets. Here is one of the potential scenarios that can arise.  
Overall, growing concerns have circulated about the troubled bank, given its financial problems. Besides, it won't be the first ordeal where a probable collapse leads to multiple corrections in the cryptocurrency market.
Sponsored
Sponsored
Disclaimer
BeInCrypto has reached out to company or individual involved in the story to get an official statement about the recent developments, but it has yet to hear back.