The European Banking Authority (EBA) is seeking public input on proposed amendments to its anti-crypto money laundering guidelines, focusing on including crypto-asset service providers (CASPs).
EBA has initiated a public consultation to gather feedback on proposed amendments to its guidelines on money laundering and terrorist financing (ML/TF) risk factors. The news is part of the latest efforts to strengthen the EU's defenses against crypto-enabled crimes.
Strengthening Anti-Crypto Money Laundering Rules
The main goal of these changes is to include crypto-asset service providers within the scope of the guidelines. Stakeholders and interested parties have until August 31, 2023, to participate in the consultation process.
EU defines a CASP as a legal entity or person offering services such as crypto-fiat exchange, crypto-crypto exchange, custodian services, operating trading platforms, participating in crypto asset issuance, or providing financial services related to crypto assets.
CASPs and other credit and financial institutions face significant ML/TF risks. However, crypto's ease of transferability and enhanced privacy pose unique challenges.
The EBA intends to revise the ML/TF risk factors guidelines to establish uniform regulations for CASPs. These expectations will detail CASPs' steps to identify and mitigate ML/TF risks effectively.
The proposed changes include specific guidance for CASPs to help them understand and address ML/TF risks. The EBA advises CASPs to assess these risks continuously during their business relationships and adjust their customer due diligence appropriately.
The amendments also offer guidance to other credit and financial institutions regarding the risks when engaging with CASPs or having exposure to crypto assets.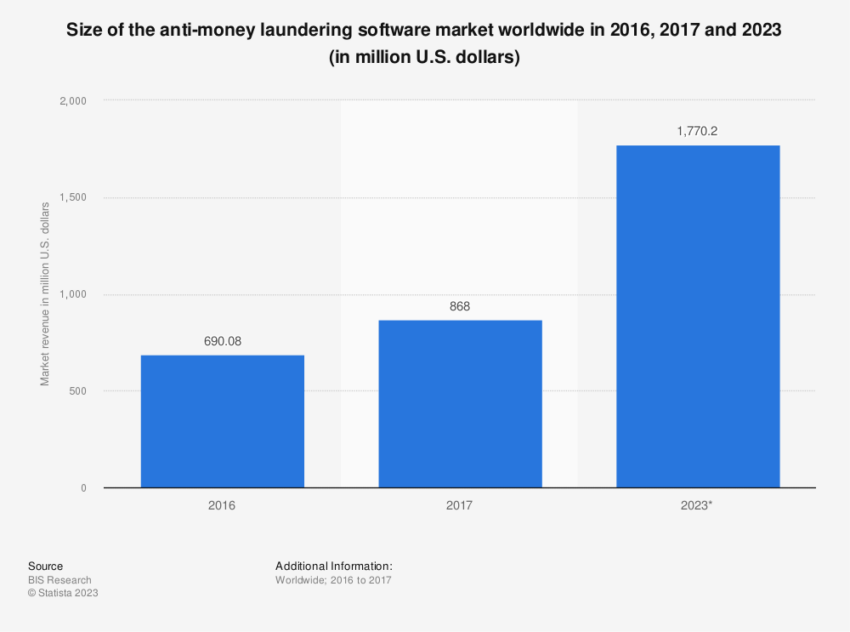 Furthermore, the EBA is working on additional guidance for AML/CFT supervisors of CASPs, which will be included in the revised risk-based supervision guidelines. These amendments are open for consultation until June 29, 2023.
Interested parties can submit their comments through the EBA's consultation page by August 31, 2023, to participate in the consultation. 
Japan and USA Step Up AML Efforts
The EU isn't the only one stepping up its efforts. Money laundering and terrorist financing have long been a concern for the government's regulating crypto.
However, the battle has picked up this year, the most active year for crypto regulation. Recently, the Japanese government announced a strengthening of anti-money laundering procedures.
The US Department of Justice's National Cryptocurrency Enforcement Team is also intensifying its AML efforts. Federal agents want to crack down on cryptocurrency mixers, tumblers, and exchanges violating money laundering regulations.
In April, the US government identified decentralized finance (DeFi) as a route for criminals to launder money and access finance.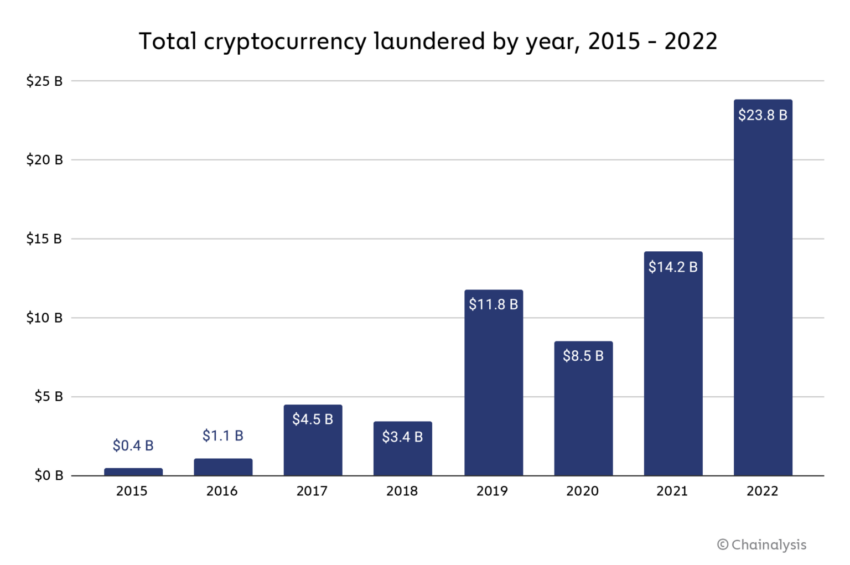 According to Chainalysis, in 2022, illicit addresses transferred approximately $23.8 billion worth of cryptocurrency, marking a 68.0% surge compared to the previous year.
Notably, mainstream centralized exchanges received the majority share, accounting for nearly half of the funds from illicit sources.
Disclaimer
All the information contained on our website is published in good faith and for general information purposes only. Any action the reader takes upon the information found on our website is strictly at their own risk.