The world is awash with success tales, especially in the fast-paced cryptocurrency industry. Social media has allowed influencers and entrepreneurs to showcase their success stories to global audiences.
However, as recent tragic events have shown, flashing cryptocurrency wealth can carry grave consequences.
The High Price of Public Display
A spine-chilling incident involving Fernando Perez Algaba, a billionaire from Argentina, sheds light on the possible perils of "flexing" or bragging about wealth on social media.
The self-made magnate, famous for renting luxury vehicles, selling cryptos, and boasting a lavish lifestyle to almost a million Instagram followers, met a tragic end. His mutilated remains were discovered inside a suitcase near a stream in Buenos Aires.
"I've been here for three days and hardly sleep, thinking, breaking my head, how could this happen. But I'm not going to sit still, I'm not going to do justice with my own hands, but I hope that justice will be done," Algaba's brother stated.
The grim reality of his demise emphasizes the potential hazards of displaying immense affluence, particularly in the crypto market.
Read more: Crypto Influencers: Are They Responsible for Promoting Obscure Scams?
It was not an isolated case. Aiden Pleterski, labeled the "Crypto King" from Ontario, Canada, suffered a harrowing ordeal. He was abducted and tortured by attackers demanding a ransom of at least $3 million.
"He was taken. They basically held him for approximately three days, drove him around different, various parts of southern Ontario, beat him, tortured him, allowed him to make specific phone calls to specific people only. I was not one of those people that he was allowed to contact," Pleterski's father said.
Pleterski was known to have lived luxuriously, spending a considerable amount of money instead of investing as he promised. His display of affluence might have attracted malevolent eyes, culminating in his tragic kidnapping.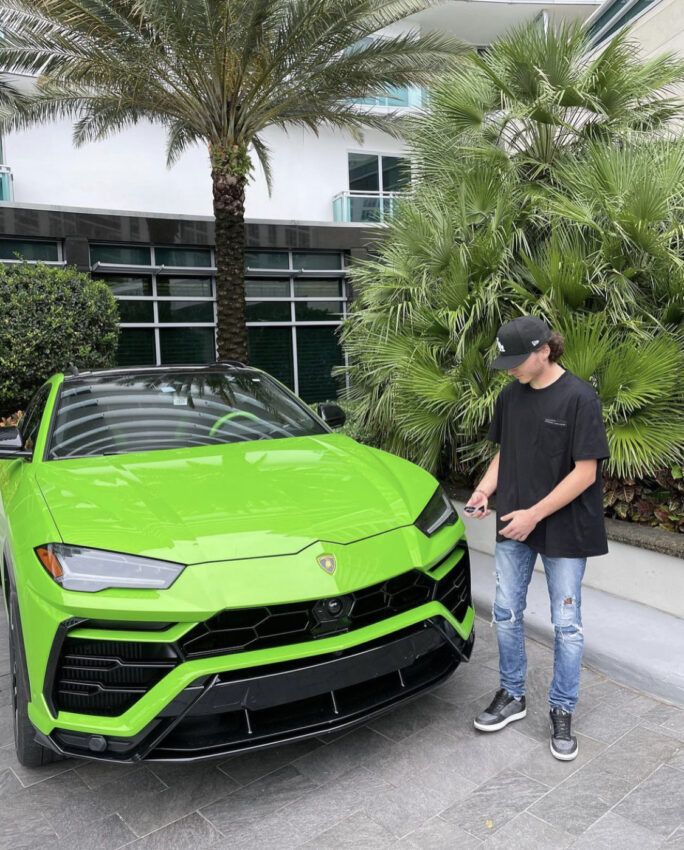 But there is even more. In Sydney, Australia, Peter Vuong faced a terrifying nightmare when he was kidnapped from the bed he shared with influencer girlfriend Angel Bowyer. The alleged captors then sought a $5 million ransom from Bowyer's crypto trader relative, Tran Dinh.
"We set price to $5 million…. If you can't meet our requirements we cut your boy up bit by bit until you give us what we want. Want his body in pieces? Get the $5 million ready. You have 24 hours to cough up something nice. We waiting, times ticking," the alleged texts from the kidnappers read.
The incident is another testament to the lurking threats for those who publicly display or are affiliated with significant crypto holdings.
Read more: Crypto Influencers Caught Shilling and Dumping Crypto on Unsuspecting Investors
While the specifics of these cases differ, the underlying narrative remains consistent. The conspicuous display of crypto-wealth, directly or indirectly, has become an invitation for potential harm.
Do Not Do It For the Gram
Several factors contribute to this growing threat. Cryptocurrencies, largely due to their decentralized nature and anonymity, have become a favorite for criminals. Ransoms demanded in crypto are harder to trace than conventional methods, making it an appealing medium for kidnappers and extortionists.
Moreover, the meteoric rise of the crypto market and the stories of overnight millionaires can sometimes blur the boundaries between displaying success and inviting danger. High-profile individuals, often with vast social media followings, might inadvertently become targets, given the ease of accessing details about their lifestyle, location, and connections.
Read more: These Are the Richest Crypto Billionaires in the World
But is retreat the solution? Should individuals hide their success, particularly when it comes to decentralized digital currencies?
While it is imperative to celebrate achievements, there is an equally pressing need to exercise discretion. It is about finding a balance between sharing milestones and safeguarding personal security.
The incidents involving Algaba, Pleterski, and Vuong, among others, are stark reminders of the escalating risks in an increasingly interconnected world. In the cryptocurrency industry, where the line between anonymity and publicity is fine, individuals must tread cautiously.
Aspiring investors and influencers should be vigilant as cryptocurrencies continue their global adoption. Deter potential threats by maintaining a low profile, avoiding the overt display of wealth, and using stringent security measures.
Read more: About 70% of Crypto Millionaires Used These 5 Tools to Maximize Gains
After all, while the cryptocurrency industry promises revolutionary changes, the age-old adage still holds true. Safety first.
Disclaimer
Following the Trust Project guidelines, this feature article presents opinions and perspectives from industry experts or individuals. BeInCrypto is dedicated to transparent reporting, but the views expressed in this article do not necessarily reflect those of BeInCrypto or its staff. Readers should verify information independently and consult with a professional before making decisions based on this content.